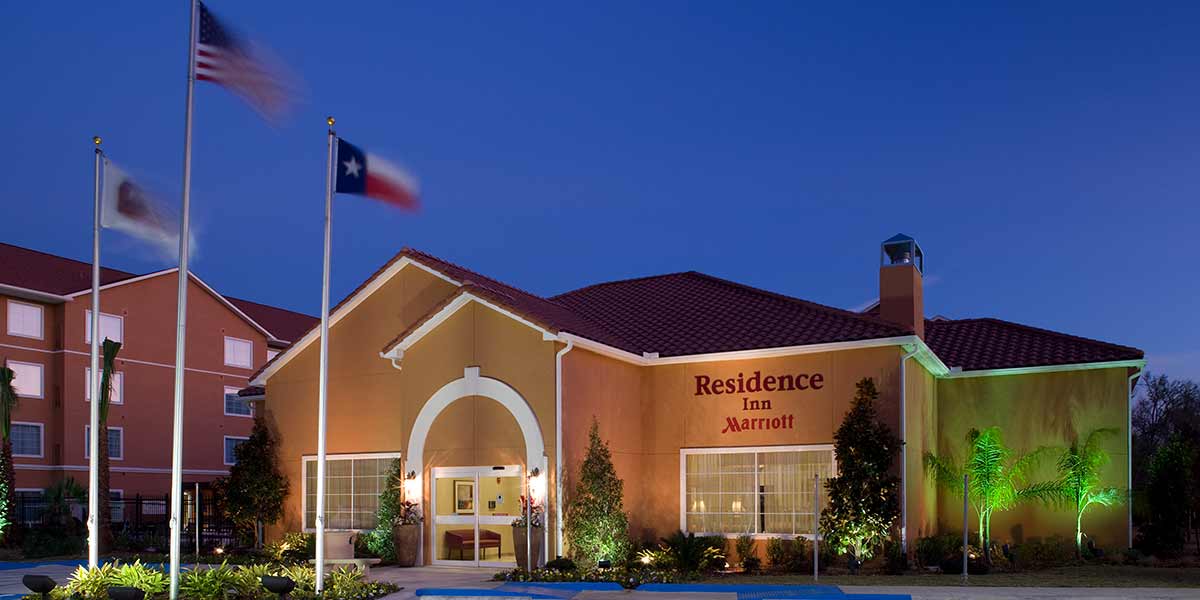 The Residence Inn Beaumont has completed a multi-million dollar, three-month property renovation, it was announced today by Tomika Seawood, General Manager. The property originally opened in August of 2008.
Ms. Seawood notes that this hotel has always appealed to business travelers in town for an extended period of time as well as families who want the convenience of added space, a fully equipped kitchen, and included amenities such as complimentary hot breakfast and free Wi-Fi.
The renovation project encompassed the following elements:
Soft goods refurbishment of all 133 suites including new draperies, carpeting, bedding, and design elements in the new Residence Inn color scheme, as well as the replacement of all sofa beds.
New furniture and decor in the Lobby/Gatehouse.
New carpeting and wall coverings in the 750-square foot meeting room which accommodates up to 50 people.
The Residence Inn Beaumont offers spacious suites that are 50% larger than standard hotel rooms. After a long day, guests are invited to kick back with a cozy couch, flat-panel TV and complimentary Wi-Fi, or catch up on business with a well-lit work desk and ergonomic chair. Guests can opt for a variety of nearby dining options or stay in and cook a meal in the fully equipped kitchen featuring stainless-steel appliances and granite countertops. All rooms include a complimentary hot breakfast buffet as well as a social mixer Monday through Wednesday featuring light fare, beer and wine. Other hotel amenities include a fitness center, sport court and outdoor pool. The hotel also provides easy access to the Port of Beaumont, Ford Park, and Texas Energy Museum. For additional information, visit ResidenceInnBeaumont.com or call 409-434-0600.
About Residence Inn

With more than 650 properties in the United States, Canada, Europe, the Middle East and Central America, Residence Inn by Marriott is a leader in the extended-‐stay lodging segment. Designed for long stays, the brand offers spacious suites with separate living and sleeping areas. Fully functional kitchens, grocery delivery, 24-‐hour markets and complimentary breakfast help guests maintain a healthy balance while on the road. Complimentary Wi-‐Fi allows guests to stay connected to the home and office, while health and fitness options and inviting lobby spaces provide comfortable places to work and relax.
Residence Inn participates in the companyโ€™s award-winning Marriott Rewardsยฎ frequent travel program that allows members to earn hotel points or airline miles for every dollar spent during each stay. For more information or reservations, contact the Residence Inn Grand Junction directly at 970-263-4004, call the Residence Inn toll-free number at 800-331-3131 or visit www.residenceinn.com. For travel tips, the latest on the brand or to connect with other travelers, โ€œlikeโ€ Residence Inn on Facebook: www.facebook.com/residenceinn.
Visit Marriott International, Inc. (NYSE: MAR) for company information. For more information or reservations, please visit our website at www.marriott.com, and for the latest company news, visit www.marriottnewscenter.com.